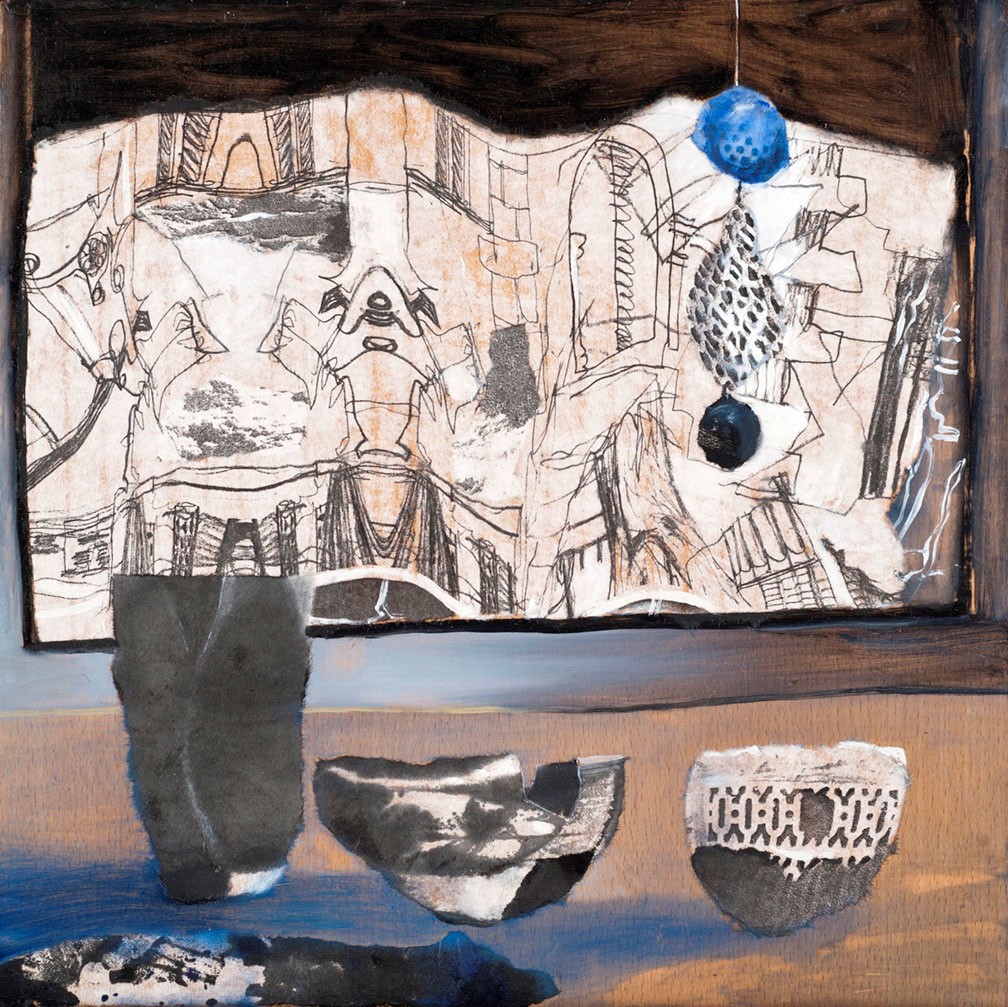 Jennifer Long
Charcoal and Lace, 60cm x 60cm, Mixed media.
In Charcoal and Lace vessels act like silent observers of life and landscape. Grouped as a suite they sit on a threshold seeming to balance between a real and imagined world. Are they looking out or in and what do they observe? Their form and elements of architecture hint at the human presence.
On plywood, collage elements sourced from personally etched rice paper, solvent released images and torn paper have been assembled with oil paint, charcoal and ink, in a still life montage of memory and imagination.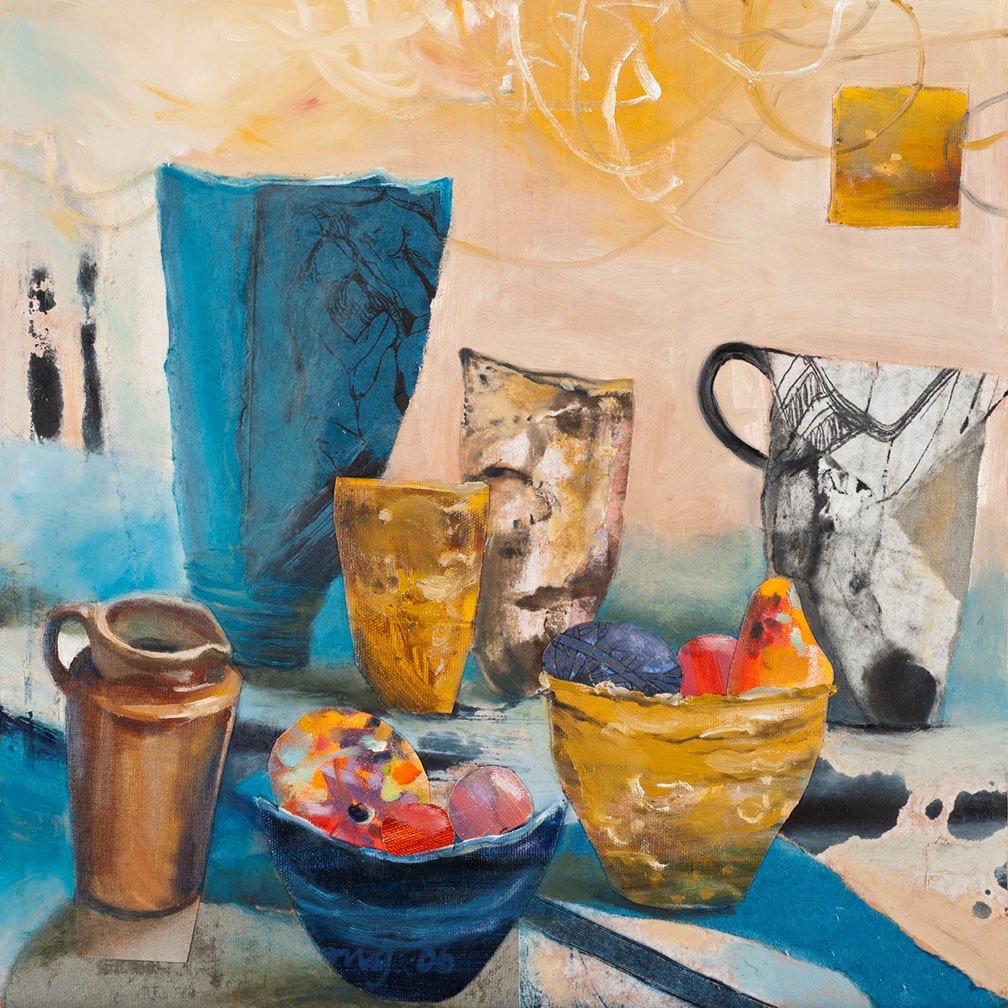 2. Little Brown Jug, 60cm x 60cm, Mixed media.
In 'Little Brown Jug' the vessels are part of my collection of life's fragments. Their scarified forms reveal marks and textures of daily rituals. They hold an abundance which hints at what life offers. Grouped as a suite the vessels of mixed media on ply act like silent observers balancing between the real and imagined world.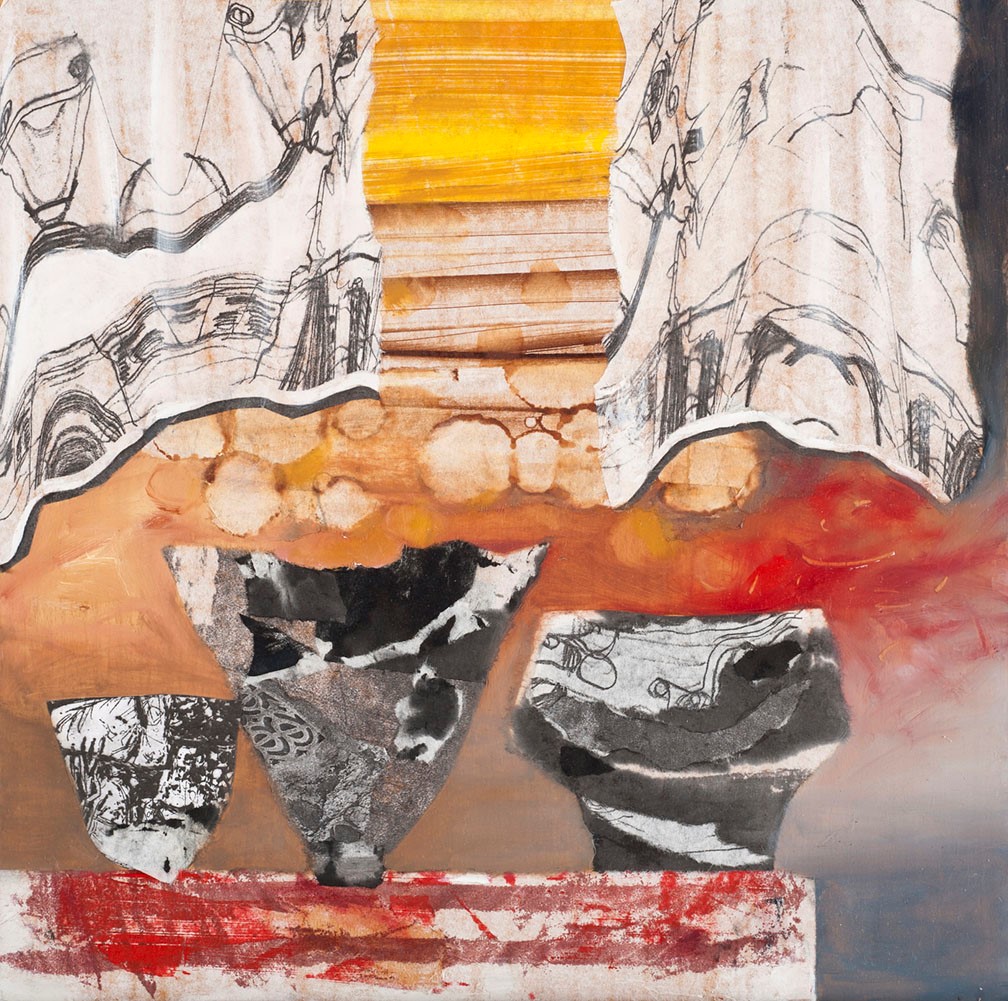 3. On the Edge, 43cm x 43cm, Mixed media on ply
In this work are revealed observations of internal and external landscapes. The vessel is used as a recurring emblem to suggest the human presence. Three vessels perch on a table before a curtained window silently observing life's passing, their surfaces reflecting the memories and marks of that passage. They balance on the threshold between metaphorical and physical realms.
The image is a collaged work of mixed media – etched and solvent release transfers on ricepaper, oil and charcoal on ply.
---
Interested in Jennifer Long's work? She can be contacted on:
or visit her website at: