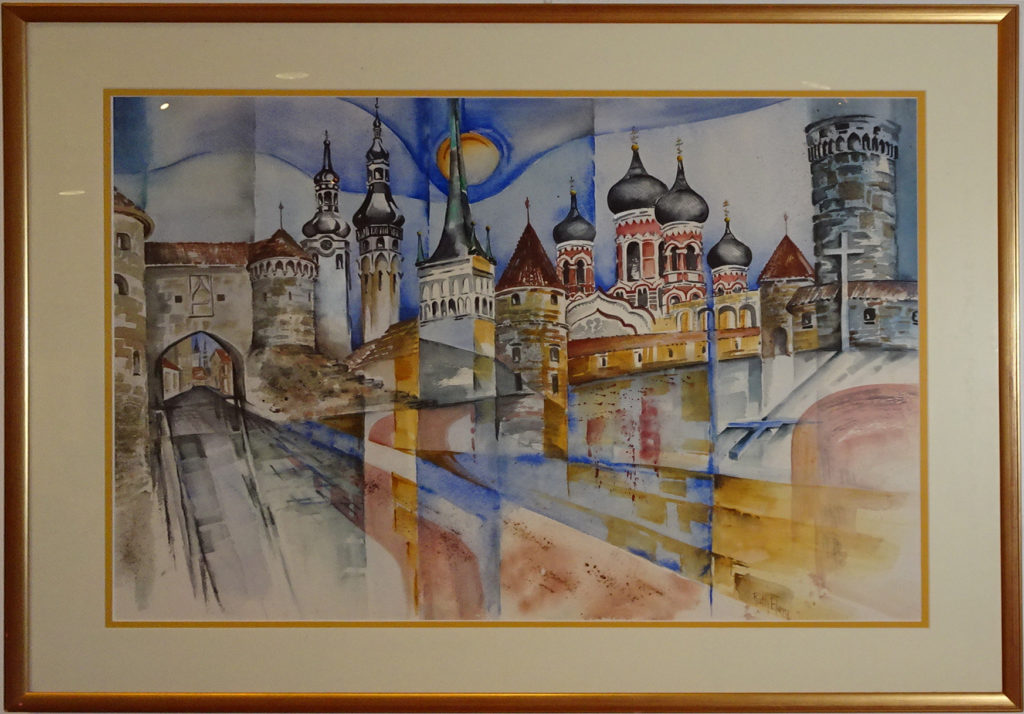 A wonderful evening was held to celebrate the 20th Anniversary of Visionaries. The book "Art + Faith" was launched along with the Soulscape exhibition.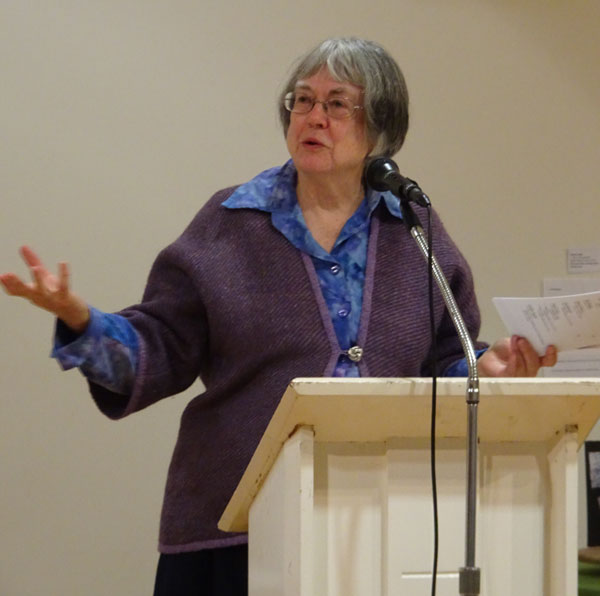 Geraldine Wheeler introduced the artists and spoke about each work.
Dr Lindsay Farrell reflected on the ideas of faith and art and how it manifests in various expressions as shown by the exhibition.
Jenny Phillips produced the book Art & Faith to celebrate the 20th Anniversary of Visionaries. Many thanks to Jenny for putting this book together and also to Kevin Phillips who assisted with the organisation of this Opening event. For copies of the book please contact us and we will forward your inquiry to Jenny.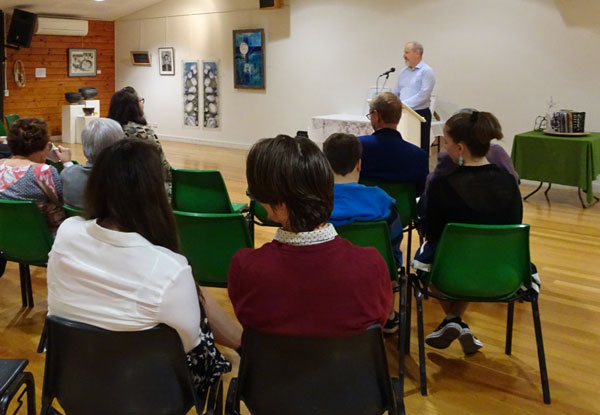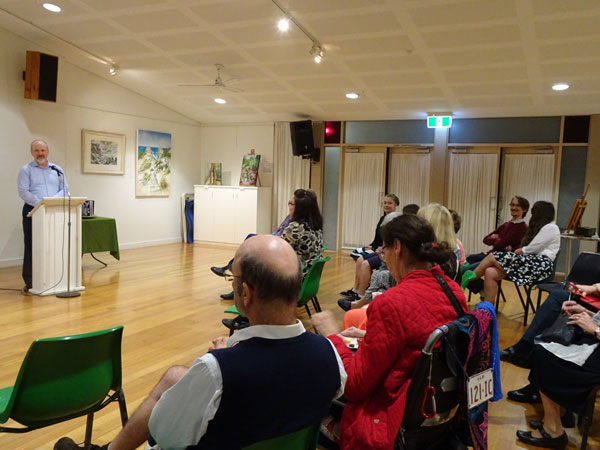 Soulscape II Visionaries art exhibition reflection
The artists and friends of Visionaries firstly express thanks to the minister, Rev. Murray Fysh, the admin officer, Debbie Riddell, and all the members of Merthyr Road Uniting Church, for agreeing that we hold our 20th anniversary celebrations here, at Merthyr Road UCA, where it all began, as part of the church's seeking to reach out to the artists of the New Farm community and beyond in SE Queensland, and encouraging Christian artists to recognise the role of their faith as they make works of visual art. The first exhibition, "Soulscape", was held in May 1999.
We hope that the current members of this congregation who were part of the planning and development then will enjoy looking back to those times and the new members since then (our last exhibition here was in 2005) will be enriched by knowing this part of the congregation's history. Visionaries these days has made St. Andrew's Uniting Church in the city with the Vera Wade Gallery there, its home congregation, through the generous invitation of that church which developed the gallery space in the first decade of the 21st century. We made links there from 2006, exhibited regularly from 2010 when the new Vera Wade Gallery space was finished and became more formally linked there in from 2017/18.
This Soulscape II exhibition includes some of the work shown in 1999, e.g. the Frank Wesley woodblock prints, work which has been done over the time and some completed especially for this 2019 exhibition. The book that Jenny Phillips has prepared, The Art of Faith, includes photographs from the opening events of those early years and then thoughts and pictures offered by a group of present members of Visionaries.
We give thanks to God for inspiration across the years and every way that any person has been aware of the presence and love of God for them through the art which has been made.
Geraldine Wheeler, May 2019
Soulscape II continues in July at the Peter W Sheenan Gallery at the Australian Catholic University, Banyo, Queensland from July 2 – July 28, 2019.